New England's Cozy Outfits - You can Actually Wear
Oh boy is it chilly out! Today reach a high of 13°…yikes…. These temperatures are making me have a specific style based on trends and practicality.
Besides my southern college experience, I've lived in New England my entire life – a true New Englander. Let me start by cracking the myth that northerners like the cold, because it's wrong. I try my best to keep warm with this weather and to be frank, I'm not a fashionista; I choose my clothes based on this order: fit, comfort and lastly trend.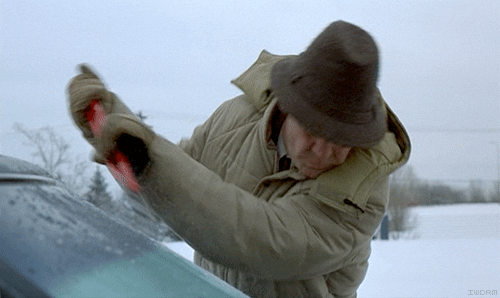 I believe you cannot look great unless the clothes fit your body the right way. This lesson took years for me to learn, and it didn't help that being 18 makes basically everything fit right on you. Today, I love my style. I would say I choose a comfortable look to fit the occasion, how is that picture painted in your head?
Anyways, today I want to share 3 of my favorite New England Cozy Outfits.
Outfit 1: Sherpas and Duck Boots
One of my favorite Christmas gifts is my new MONOGRAM duck boots. Living my newlywed life, I need monogram everything and everywhere. These boots were an awesome buy through Marley Lilly – my go to monogram shop. Sherpa is everywhere this year, and my Sherpa half-zip pull over is perfectly comfy. Sometimes I wish I could just wear it inside out for all the feels. Grab a pair of fake ripped jeans (because you can't have actual holes in your pants in the below 0° wind chills) and you are good to go!
Oh, and the trusty pup is key to snuggles all day…
Outfit 2: Blanket Scarf with Booties
Blanket scarves can be found at almost every retailer. Recently, I decided to try out an Amazon blanket scarf for only $11.99! How could I not buy it with the convenience of prime and never having to leave the house?! I was impressed by the scarf, it's the right weight and is definitely blanket size. I threw my new scarf over a cable knit sweater which is a NE classic, and I often think when I wear it that I'm on a sail boat in late September heading out to Nantucket for along weekend (one day, right?). Dress up the look with black jeans and booties!
Picture courtesy from Lovely Outfits.
Outfit 3: Quilted Jacket must have
I love my quilted jacket – it's perfect for 30-50° range which seems to happen every other week in unpredictable New England. I threw it over another Amazon sweater buy. You can wear this true to size sweater as a cow neck or off the shoulder - I prefer cow neck so I can wear it for work. It's a soft material and is long enough to wear over leggings.
Completed with classic dark jeans and my favorite 2 tone Tommy riding boots, which yes, I am still rockin'. :)
Cheers to the New Year!
The Baby
#newenglandoutfits #quiltedjacket #duckboots #marleylilly #sherpapullover #blanketscarf #babyitscoldoutside