Shhh Keep these Tips Between You and Me! My Favorite Tips for Magic Kingdom
This is a BIG rave because these are a few of my favorite tips for Magic Kingdom.These tips are specifically for Magic Kingdom, but some of the tips are applicable to the others parks too. My family were pass holders for Disney World for 3 years. We have gone during peak and low seasons. I will have many post about Disney in the future so definitely come back and check them out.
from undercovertourist.com
Crowd Calendar at undercovertourist.com
I heard from a recent survey that an average family spends around S10k for a Disney trip. That's A LOT of money! Why would you want to go during a peak season if you didn't have too?! If you are taking the kids for the "Once in a lifetime" Disney trip, it's gonna be OK if you take them out of school. Really, it's gonna be OK.
UNDERCOVERTOURIST is an amazing site to help you navigate when you should plan your trip and which park to visit on each day. A friend in Orlando told me this right away when we first got our passes. IT'S VERY ACCURATE! I mean if it's says RED, HIGH CROWD, AVOID….probably should listen.
pic from thesavypixie.com
The Harmony Barber Shop
Located to the left before walking down Main Street. I've seen the barber shop mentioned on several different articles, but when I mention it to people at Disney though, they are shocked! Not only can ANYONE (grandpa included) get a haircut, your baby can get their first haircut there too! Both of my children had their first haircuts there, and it truly is so magical.
First haircut is $25, not including tip. It comes with a certificate from Magic Kingdom, a locket of your child's hair with a pixie dust in a baggy, and a hat inscribed "First Haircut". FYI these hats are $17 in the store without anything engraved on it, so this is a sweet deal! They entertain your baby/child with bubbles, toys, stickers, etc. during the process which takes a total of maybe 5 min. They are wicked fast on cutting the kiddos hair. For children that are a little fussy, they place stickers all over their clothes. Once the process is done, they collect all the hair off your child with the used stickers. Both of my boys loved this. Also, they brush you off and put a little powder around the boy's neck…like a real a barber shop. Finishing touch is pixie dust on their hair. Don't worry they have dark color, sharp edged, pixie dust for boys, and the girls have gold glitter.
Free Items
(I am sure it's included in your price but many don't know about these)
pic from wdwhints.com
Button Pins - You can get Pins for any occasion at the guest services, ticket center, or help desk. You can even get a pin that says…"Happy 7th Disney trip!" Just a little souvenir for each trip and you can inscribe anything you want on it. :)
pic from mouseandmonorail.com
Stickers - Stickers are everywhere and all the workers have them. Stop any work and ask for them - it's free!
pic from cheapskateprincess.com
Water Cups - You can get a glass of water at any quick service places to eats without purchasing anything there. This definitely beats carrying around a water bottle all day. Plus it comes in a cute Disney paper cup. I usually get a few through the day whenever I'm thirsty. Also, you do not have to wait in the long line to order food. Go up to the area were they put the trays of food out for pick up and just ask for a cup or 5 cups of water. They are readily available for guest. Cheers to free water in mickey cups!
Pixie Dust - Pixie dust laid enchantingly on your head for free at the Harmony Barber shop. Go to the counter and ask to have some pixie dust, please. They will sprinkle gold glitter into your hair while saying a cute magical line. Hairspray to make it stay and they will send you off to your magical day! >>Every little girl needs to do this<<
My Favorite Spots
Side Street on Main Street -This dead end street is located next to Crystal Art Shop. It's a great place to eat and let the little guys get some energy out if you have been dragging them around in a stroller all day. People usually walk right on by this street area and it's rarely used. This is my go to spot on waiting for people while they go on a ride. Grab a Starbucks right near there, unbuckle that antsy toddler, and enjoy this quiet dead end street!
Map above with circle location for the dead end street.
Baby Center – Locate each of these at the parks before you go. These are air conditioned with TV, high chairs, changing tables, kiddie table, nursing room, and a small shop with medicine, sunscreen, and baby products. Even if you don't have kids in diapers anymore, go with your other kids. Get a snack and watch some TV in an air conditioned place. Half the time we had Disney passes, I was nursing, and I cannot tell you how much I LOVED these centers. So don't be that mom and just nurse anywhere. Go rock in a rocking chair, with dim lights, and in air conditioner!
Jamboree Bears – Need to sit in air conditioning and relax, then go to the bear show. It's seriously cute and funny. I have never had to wait more than one show for a showing. This place is a great break in the day without missing out on a fun experience.
Jamboree Bears located in Adventureland facing Tom Sawyer Island. Map above with circle location.
People Movers – Want to go on a ride but are sick of waiting? This is a ride that is mostly walk right on and so relaxing. It's a little cart that takes you through Tomorrow Land. We used to take the toddlers on it for a break and feed them snacks. I love it because it's pretty long, has a nice breeze, low wait, and plus, it's still a ride!
People Movers located in Tomorrowland, escalator to the ride is facing towards the back side where the stage is. Map above with circle location.
pic from disboard.com
Resort Monorail
I was hesitant to put this tip on because it's extremely shocking how many people don't know this (which is all to our advantage)…so choose your friends wisely on who you tell. The resort monorail will take you to Magic Kingdom parking lot. Shhhh, keep it to yourselves! Yes, even during peak season after fireworks when there is a 20 min plus wait for the other monorail.
Jump in the resort monorail line! It's always shorter and it will cut your time to your car by more than half. It still baffles me when I come out of the park and see a huge line zig-zagging around with people waiting for the parking lot monorail. I just hop on over to the resort monrail, and it usually takes me less than 2 or 3 monorail trains to get me going on my way. Do it, and your legs will thank you after a long day.
So there you have it, my favorite tips for Magic Kingdom. Let me know if you have any or found this useful!
Have a magical day,
Middle Sister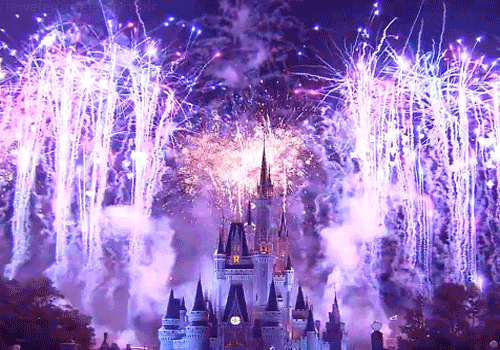 #disneyworldtips #magickingdomtips #freemagickingdom #harmonybarbershop #Magickingdommustknows #myfavoritepalcesmagickingdom #firsthaircutplaces