May the 4th Be With You: Let's Celebrate !
Today is unofficial Star Wars Day! So why in the world would 3 sisters without brothers care about this sort of thing? It's pretty bizarre. Plus, our dad never liked Star Wars or any type of sci-fi stuff (including superhero movies, weird, we know…). So technically, it was never a thing. To be honest, I have never heard of Star Wars Day until after I was married. Maybe I am weird.
But guess what? I have 2 little boys. Middle Sister has 2 little boys. And they are all obsessed (my daughter included!) My husband and The Baby's husband are big fans. Middle Sister suppressed her love for sci-fi all growing up and now she is true to herself and embrace Star Wars. Let's just say, it became a thing in our families.
And we love it! Just like little girls dream of being princesses, little boys dream of fighting, all the time. It is totally their favorite thing to do. A movie jam packed with light saber (sword) fighting is basically a boy's dream come true. But better yet, get them their own light saber. And don't forget to make sure it lights up. That is a must. I prefer the "real" ones to the knockoff ones (even though that is a pretty big price difference) because they actually can withstand a fight.
So let's talk about some ways to make Star Wars Day extra special (because who doesn't need a reason to celebrate). Oh, and these aren't all just for the kids either!
1. Have a light saber fight!
Obviously, this was the top of the list. Everyone, boys or girls, young or old, appreciate a good light saber fight. You should probably have some rules, but don't be afraid to join in. Make those memories.
2. Wear the masks for an hour during the day and talk like that character.
This is totally for us moms or dads out there. Or anyone who wants to get in the spirit. You ever see that video of that lady with the Chewbacca mask… hilarious. Do it! This can work with Chewbacca, Darth Vader, Stormtroopers, Yoda, R2D2, etc. Endless opportunities for laughs. Better yet, have everyone pick a character and do it. Oh man, that would be great.
3. Get the whole costume and scare the kids, your spouse, friends, and neighbors.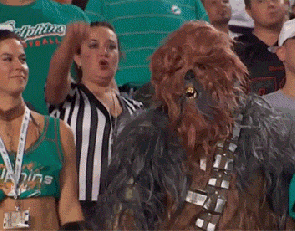 Totally happened. My husband bought a Chewbacca costume on clearance once, and scared everyone with it. Hid in the closet. Hid outside when we were having company over. Hid in bathrooms. And he didn't even have to jump out or anything, He was just there, all Chewbacca-y. Hilarious. Seriously. Live it up.
4. Make Star Wars themed goodies together.
Duh, what kind of holiday would this be with out treats? Make Star Wars shaped cookies. Buy a pack of Star Wars themed snacks from the store. Use Pinterest and have fun.
5. Watch a Star Wars movie.
Of course it can't be Star Wars Day without the movie. Pick your favorite and go with it. Want little kids involved? Watch the fight scenes. That will engross them. We know, we've done it a lot…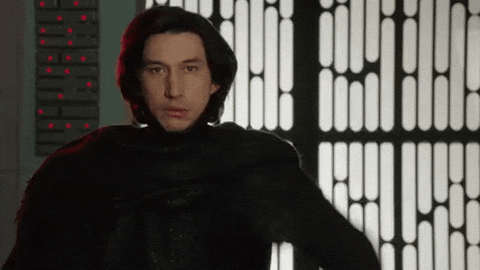 6. Listen to Star Wars music in your car all day.
Keep the good times going. Use iTunes or good ole' YouTube. Nothing quite like the classics. Bonus- pumps you up for the day!
7. Take out all the Star Wars toys and let them take over your living room.
I know this is never a good idea… except on Star Wars Day! The one day of the year when Star Wars invades your house! And if you are anything like me, I am sure you have plenty. But if you don't have kids yet, no worries, play a Star Wars themed game. Try an online trivia quiz, Star Wars Mad Libs, etc. I am pretty sure every game has a Star Wars version.
So all that to say, live a little, make memories, and let the force be with you!
Until Next Time,
Sister #1
#maythe4th #starwarsday #maythe4thparty #starwars #lightsaber #starwarswithkids